""

Mental health is an activity that people do together, rather than a thing that individuals have or don't have.

Ann Green & Hugh Polk
Founder & Director
CH
Claudia Esteve
Board member, Mad in America
Advisory Board member, Inner Fire Healing Community
Associate, IIPDW
Open Dialogue, UK
Claudia is a firm believer in the healing power of beauty, kindness, and community. She believes that there still is a tragic misconception and dangerous stigmatization of "mental illness" and that the current medical paradigm of diagnosis and treatment serves to aggravate the situation. 
In 2018 Claudia was asked to join the Board of Mad in America (MIA). 
In 2020 she joined the Inner Fire Healing Community's Advisory Board and became an Associate to the International Institute for Psychiatric Drug Withdrawal. 
She has recently completed the Open Dialogue UK Training program and is currently finishing the eCPR Training program with the National Empowerment Center in the USA.
In 2019 she created the Justice, Action, and Education in Compassion Foundation (JAEC), based in Switzerland.
 JAEC's mission is to create awareness and support the most vulnerable and misunderstood individuals of our society, their families, and our communities. It is here to create a debate, provoke, explore possibilities, and offer alternatives to Psychiatry's biomedical model. The JAEC Foundation aims to build bridges uniting forces with those willing to go beyond conventional beliefs.
Claudia believes that "feeling understood and accompanied and sharing one's own experiences and challenges can help us tolerate the unknown and better navigate extreme situations."
Claudia is fluent in English, Spanish, Portuguese, French, and Catalan.
She has three children and lives in Pully with her partner.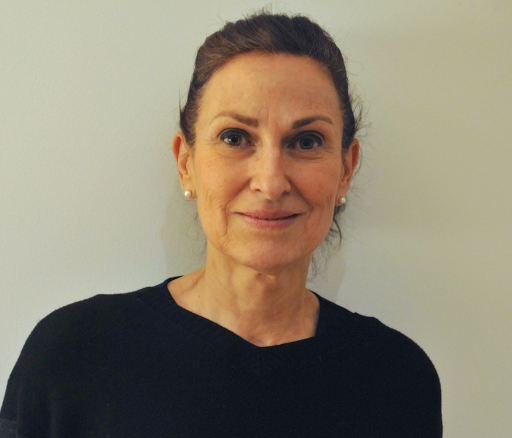 Associate
ES
Silvia Parrabera
Clinical Psychologist
Psychotherapist
Family Therapist
Open Dialogue, UK
Silvia Parrabera is a clinical psychologist, a psychotherapist, and the head coordinator of the Early Care Unit (UAT) at the Hospital Universitário Principe de Asturias in Madrid.
Silvia has recently finished her Open Dialogue UK Training. However, she has been working within the framework of Open Dialogue, addressing psychosis in its initial phases, for many years already. Silvia and her team have achieved promising results working in OD's frame, proving that this way of approaching psychosis can have much better results than the traditional mainstream psychiatric approaches.
Silvia teaches different training courses at the Universidad Complutense de Madrid, such as the Master in Psychoanalytic Psychotherapy and the Expert in Group and Multifamily Interventions.
She collaborates with JAEC facilitating the Online Parent support group in Spanish for the families in her program.
In her own words, Silvia understands psychosis as "a human response to high stress, generating from personal circumstances, which potentially carries an opportunity for change and psychic re-organization. Mental health is a unique story in continuous development, which is traversed by social and relational experiences. People are capable of reinventing themselves after a painful, acute experience and of taking responsibility for their own lives."
She is fluent in Spanish and English.
Silvia lives in the outskirts of Madrid with her husband, their daughter, her sister, and her sister's family.
Associate
DK
Olga Runciman
Psychologist
Open Dialogue Family Therapist
Founder of Psycovery www.psycovery.com
Co-founder Hearing Voices Network
Board member, Mad in America
Board member, IIPDW
Olga Runciman has worked as a psychiatric nurse and been a patient of the self-same system. She was told that she was an incurable case, but she overcame extremely challenging circumstances, to go on to graduated from the University of  Copenhagen as well as the University of Westminster and is today a certified Psychologist. She is a survivor and writes on the ethics of psychiatric practices and alternative ways to heal. She has also worked at Activist for Human Rights.
Olga Runciman is the first and only psychologist in private practice in Denmark to specialize in psychosis. She is an international trainer and speaker, writer, campaigner, and artist. She is a co-founder of the Danish Hearing Voices Network. She is a board member for a variety of organizations including Intervoice, Mad in America, The Danish Psychosocial Rehabilitation Organization and others. She has recently completed her three-year Open Dialogue education as a Family Therapist.
As a postpsychiatric psychologist, Olga has helped many people taper off or withdraw from their psychiatric drugs and has built up extensive everyday knowledge on how to best help people who wish to do this.
Olga views mental distress from a post-psychiatric perspective and does not believe there is a correct way to frame madness. She believes in opening up spaces where other perspectives can assume a valid role and does not seek to find solutions within psychiatry. Instead, she advocates that "we should be moving beyond psychiatry, encouraging an acceptance that not all human problems can be grasped in a modernist technological manner."
Olga is fluent in English, Danish, and Spanish.
She lives in Copenhagen with her partner and her cat.
Collaborator
CH
Natasa Arvova
Mental Health Facilitator
Peer Support & Caregiver
Freelance Journalist
Natasa Arvova was born in Slovakia in 1977, where she worked before coming to Switzerland as an independent cultural journalist. Upon her arrival in Switzerland she studied French Pedagogy and Linguistics, specialized in tourism, and went on to work in a travel agency in Lausanne. In 2019 she enrolled at the Haute Ecole de Travail Social et de la Santé, HETSL, Lausanne. She is currently training to become a mental health support peer. 
Natasa regularly collaborates with the psychiatric departments of hospitals in both Vevey ((Nant) and Lausanne (CHUV), helping organize events around the topics concerning psychiatric disorders, the lives of the patients and their relatives.
A courageous and honest woman with lived experience, she has incessantly investigated how to be useful for her community. She is a constant source of inspiration to those around her. She believes in the healing power of connection, support of the community, and love. Sharing and communicating during challenging situations of life can transform us profoundly. Spiritual insight can help us transgress these situations' complexity, having the potential to help us evolve and grow. Natasa's FaceBook page, crazy silly wise magick, and her mental health network Instagram page  together for the mental health, offer a space to those caught up in psychiatry's mainstream system where they can reach out, connect, and communicate.
Natasa is also the creator and manager of the local project Jardin Thérapeutique de la Tour-de-Peilz, sponsored by JAEC. The gardens offer an alternative, free and uncluttered place of welcome, sharing, and friendliness for people facing mental health challenges. 
Together with Natasa, JAEC has created the FREE * PSY * TALK  Online Group to offer support to community members struggling with challenging situations in the frame of psychiatry. It is facilitated in French on a volunteer basis by Natasa and hosted on the Zoom Platform of JAEC twice a month.
Its goal is to offer a space where a natural dialogue is encouraged on lived experience, diagnoses, treatments, the use of psychotropic drugs, hope, and the path to recovery. It is also about sharing visions and resources that go beyond medical care.
Natasa is fluent in Slovak, Czech, French, German and English.
She lives in Tour-de-Peilz with her cats Mia & Meggie.