""

Knowledge and awareness are the foundations of change. This is where we are.

Geir Nyvoll
We believe that this mix of education, funding of alternative solutions, centers, and communities, and the defense of the human rights of the psychologically distressed, can be the basis for a much-needed rethinking and reconstruction of the current mental health care system.
We hope to contribute to the edifice of a competent, humane mental health care model based on tolerance for difference, compassion, understanding, and kindness—a society where every psychologically challenged individual is guaranteed safety, primary care, and fundamental human rights.
Claudia Esteve
BOARD PRESIDENT. Claudia is a firm believer in the healing power of kindness and family – understood as an essential part of the network and as a sustaining force of the individual. In 2019 Claudia founded JAEC, the Justice, Action & Education in Compassion Foundation, based in Switzerland. Claudia is a certified Open Dialogue practitioner and believes listening and sharing, involving family members, the network, and the professional team, help create a bond of trust, which can lead to the best outcomes. The JAEC foundation promotes Open Dialogue, collaborates with private organizations and public institutions in Switzerland and abroad, and offers online support groups for individuals and families caught up in psychiatry. « I know how helpful it is to come across others who have been there and who have insight, knowledge, and compassion. There is always hope. »
Thomas Narbel
BOARD MEMBER. Thomas Narbel is a Swiss tax and legal advisor, based in Geneva, with many years of experience. His role within JAEC's Foundation Board is, in particular, to contribute to efficient corporate governance. Particularly interested in human relations, he was naturally seduced by the foundation's inclusive aim, namely to help those who suffer from specific difficulties in our society. He is, therefore, proud to be part of this exciting adventure.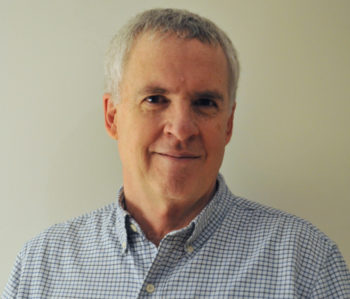 Thomas Malnight
BOARD MEMBER
Florence Sechaud
BOARD MEMBER. Florence Séchaud is currently an independent coach, an adult educator, and a OD/HR consultant. She works for companies as well as individuals, including people in professional transition or social difficulties. She has spent most of her career at the International Committee of the Red Cross, where she has worked mainly in the field, both with people in detention and people relocated after conflict. She has also held positions in human resources, management, and recruitment. Florence holds a master's degree from the Graduate Institute of High International Studies in Geneva and has thereafter continued to pursue studies in adult education, coaching, conscious leadership, and organizational development (OD). Florence joined the JAEC board because she is convinced that everyone has the right to an approach adapted to their needs, whatever they may be.